Training, Certification, and Technical Assistance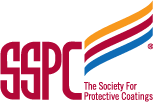 SSPC is the leading source of information on surface preparation, coating selection, coating application, environmental regulations, and health and safety issues that affect the protective coatings industry.
---

NACE serves nearly 37,000 members in over 140 countries and is recognized globally as the premier authority for corrosion control solutions, offering technical training and certification programs, conferences, industry standards, reports, publications, technical journals, government relations activities and more.
---

SSPC and NACE have recently merged to become AMPP: the Association for Materials Protection and Performance.
---

CMAP – the Chicago Metropolitan Agency for Planning – is the award-winning regional planning organization for northeastern Illinois. CMAP helps to develop and implement strategies that protect and strengthen communities through its Local Technical Assistance program and long-range regional comprehensive plan, ON TO 2050. The ON TO 2050 plan provides guidance on how to optimize water infrastructure investments as well as maintain drinking water infrastructure and manage demand.
---

The Corrosion Illinois Network (operator of CorrosionIllinois.com) provides educational resources to public officials, corrosion industry stakeholders, and the public on a variety of corrosion- and infrastructure-related topics. They regularly produce free online educational programs and can provide expert speakers for groups and organizations. In addition, they have created an educational portfolio to assist operators and others involved with the procurement of contracting services for water systems and other public utilities.
Corrosion Engineers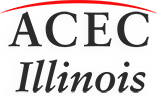 The American Council of Engineering Companies is the voice of the engineering industry in Washington, DC and throughout the nation. With roots dating back more than 100 years, ACEC is a federation of 52 state and regional councils representing more than 600,000 engineers, architects, land surveyors and other specialists.
Industrial Coatings Contractors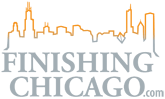 Bid Evolution and Finishing Chicago are networks of Illinois-based painting, drywall, glass, and industrial coatings contractors. They streamline the bidding and selecting process by connecting clients to contractors who are thoroughly vetted, trained, and skilled in all aspects of finishing work, including industrial coatings application. They help facility owners and operators find SSPC- and NACE-certified contractors for corrosion prevention and mitigation work.