February 8, 2021 / 8:57 am
IEPA Moves to Protect & Strengthen Illinois' Community Water Supplies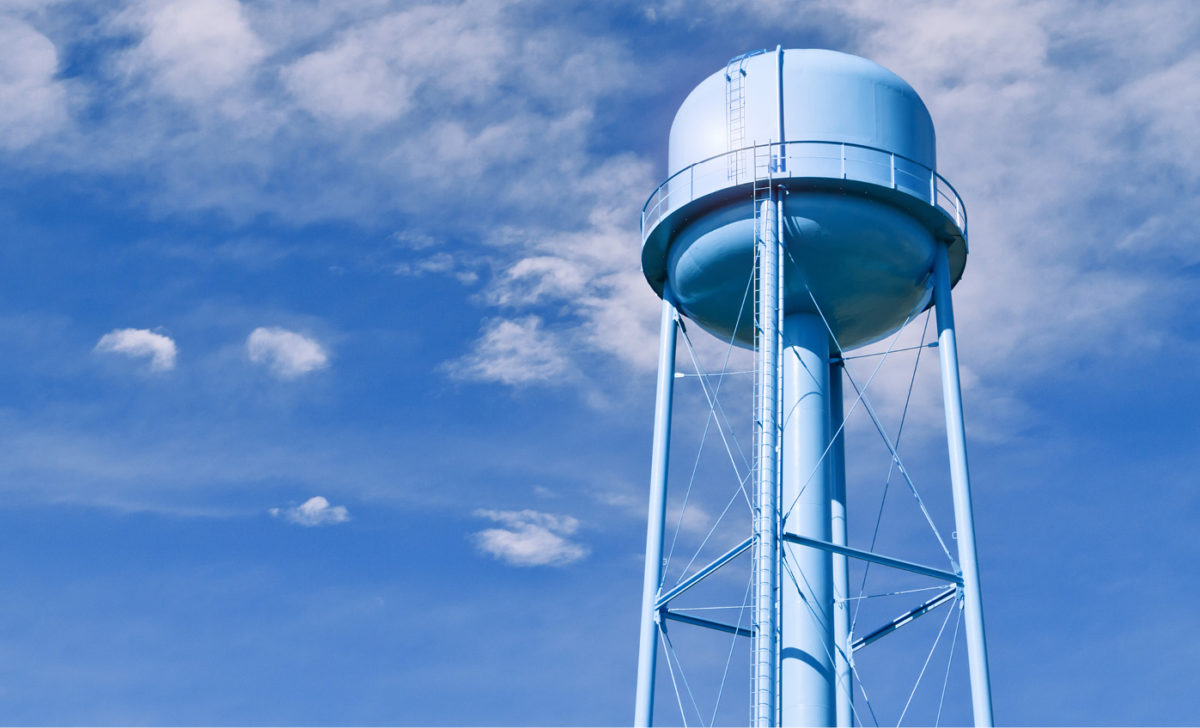 The Illinois Environmental Protection Agency (IEPA) has announced the adoption of new rules designed to help protect and strengthen community water supplies throughout Illinois. The rules were adopted in response to an amendment to the state's Environmental Protection Act directing the IEPA to adopt standards and requirements governing corrosion prevention projects carried out on community water supplies.
The new rules stipulate that corrosion prevention and mitigation work must be carried out in accordance with defined standards based on industry best practices. This includes the use of certified protective coatings workers trained in the highly specialized equipment, products, and methods of corrosion work. They also establish standards to prevent environmental degradation that could occur as a result of improperly performed corrosion work – for instance, from the mishandling of hazardous materials such as lead-based paint.
A new requirement also stipulates that community water systems must use inspectors to ensure the adopted standards are followed on each corrosion prevention project.
Prior to the adoption of the new standards, no worker training mandates were in place, and contractors performing corrosion work were not required to utilize certified workers. As a result, corrosion work was sometimes performed incorrectly by inadequately trained workers.

According to industry experts, improper handling of corrosion projects can result in needless and costly repairs and replacements, reduced water supply capacity, environmental risks, and health and safety hazards to both workers and residents. With the adoption of the new standards, corrosion workers must meet an independent, industry-defined standard of training and competence.
"This move by the IEPA is a bold step in the right direction," says Todd Dotson, Executive Director of the Tri-Council Development Fund, a collaborative of Illinois' organized finishing trades that advocates for policies and practices that protect and strengthen community infrastructure. "Illinois communities cannot effectively compete and grow without strong water supplies. Research shows that every dollar invested in community water systems yields a $2.62 increase in revenue across all industries. These new standards will make our communities stronger and protect our citizens' health and safety."
According to research by worldwide corrosion authority NACE International, the cost of corrosion in the U.S. amounts to more than $450 billion annually. A large portion of this cost is born both directly and indirectly by communities. However, 50 percent of these costs are preventable – the vast majority through the use of properly specified and applied protective coatings that protect steel, concrete, and other surfaces to prevent corrosion.
NACE and its equivalent organization in the area of protective coatings, SSPC, have established a joint industry standard for the certification of protective coatings application specialists. In adopting this standard, the IEPA has taken steps to protect Illinois' community water supplies, many of which are aging or otherwise threatened by deferred maintenance and repairs.
The adopted rules do not apply to buried pipelines or routine maintenance activities, such as fire hydrant painting, repainting of building interiors or exteriors, and routine touch-ups of protective coatings.
---
The Tri-Council Development Fund (TCDF) is a partnership of labor-management organizations within the Illinois finishing trades. The TCDF utilizes the collective leadership, advocacy, training, and other resources of these organizations to protect workers, support contractors, and strengthen Illinois communities. As a community-focused initiative, the TCDF partners with municipal governments, community-based organizations, and other stakeholders on projects that promote high-road construction practices, advance economic justice, and catalyze inclusive growth.  For more information, see www.tcdfillinois.org.