September 1, 2021 / 4:31 pm
New Program Helps Communities Plug the Hole in Water Resource Planning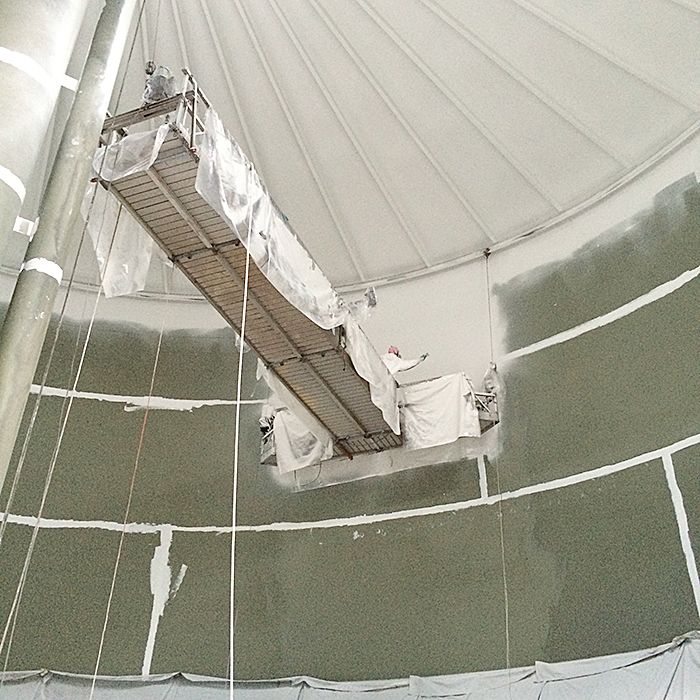 Each year, the State of Illinois makes hundreds of millions of dollars available in the form of low-interest loans to public water system operators across the state to fund system improvement projects.  In fiscal year 2021, for instance, $350 million was made available through the state's Public Water Supply Loan Program.
This funding is available for community water suppliers who have the capacity to develop a "Project Plan" within Illinois' Administrative Loan Rules. However, many small or under-resourced community water systems lack the necessary resources to develop these plans, which can be both time-consuming and expensive to produce.
As a result, these systems' assets often suffer from severely deferred maintenance and repairs, which can lead to system failures that cause service interruptions and pose risks to public health and safety. Moreover, such failures result in increased costs to communities and may curtail healthy community growth.
Now, a new program created by the Corrosion Illinois Network aims to "plug the hole" in water resource planning.
The Community Water Supply Asset Protection Program (CWSAPP) will address the initial resources gap that constitutes a barrier for many water systems seeking to put into place sound asset protection plans and seek funding for maintenance, repair, or replacement of individual assets and/or systems.
To do this, the program will provide technical assistance and funds to the water system owner for the creation of a ten-year Asset Protection Plan. This plan will include the inspection of all water supply and wastewater treatment assets by a licensed engineering firm and the development of plans for maintenance, repair, or replacement as necessary. In addition to prioritizing maintenance and repair projects by fiscal year, plans will include project cost projections and a preventive maintenance inspection schedule for each asset. This schedule will provide for regular asset inspection and maintenance to prolong the asset coating system life, thereby controlling corrosion and extending the life of the asset.
With this planning in place, a community is positioned to seek funding for individual projects from state and federal sources. Further assistance will help system operators identify and engage with potential sources of funding for projects defined within the Asset Protection Plan.
All CWSAPP services will be provided at no cost to client water systems. However, to take advantage of the services, the system owner must agree to use only Corrosion Illinois Network Certified Contractors for all protective coating work covered within the plan.
Contractors will be certified based on their ability and willingness to adhere to industry standards and best practices. In addition, they will be required to follow all applicable state and local laws and regulations, including new rules recently adopted by the Illinois Environmental Protection Agency regarding corrosion work on community water supplies. Finally, to be certified contractors must be affiliated with a federally licensed apprenticeship school that offers industrial coatings training and certification. In this way, the Corrosion Illinois Network aims to extend the value of the program by creating workforce development opportunities across the state.
"Clean water is no accident," says Corrosion Illinois Network Director of Planning & Programming, Zach Lowe. "It is something that requires careful planning and regular maintenance by qualified industrial coatings contractors. We are excited that this new program will help secure a clean water future for communities across Illinois."
Communities, contractors, and other clean water stakeholders can learn more by joining the Corrosion Illinois Network for free.